Creation and Criticism
ISSN: 2455-9687
(A Quarterly International Peer-reviewed Refereed e-Journal
Devoted to English Language and Literature)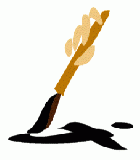 Editorial
This issue of 'Creation and Criticism' celebrates the first birthday of this e-magazine. I would like to wish CC a very Happy First Birthday and look forward to its further success as time goes by. CC has a unique gift in being able to build a bridge between its reader and the world of creativity. It draws the reader into its world effortlessly arousing its senses so intensely at all levels through visual details and excellent choice of creative writings. Consequently, the reader is able to feel the writer's emotions, thoughts and intentions and to enjoy timeless quality of greatness of its literary publications. Read More.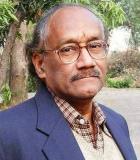 Indian Writing in English: A Reflection on the Emerging Creative and Critical Trends
Text of R K Singh's Plenary Session Talk in the National Seminar on Contemporary South Asian Literature in English, 20 – 21 March 2017, at The Centre for Foreign Languages, Central University of South Bihar, Gaya is given here in order to present the characteristics of contemporary Indian English poetry in a general way with a view to drawing attention to the need for research on new/less known/marginalized poets of the last three decades. Read More.