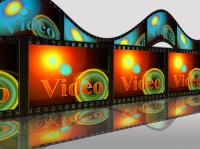 Creation and Criticism (CC) also invites the videos (creative/ critical) from the authors for tagging under the tab YOUR VIDEO to provide the wider readership for the purpose of dissemination of knowledge across the globe.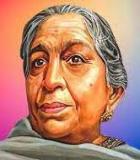 Sarojini Naidu
---
Sarojini Naidu (née Chattopadhyay; 13 February 1879 – 2 March 1949) was a feminist, poet, and political activist from India. She played a significant role in India's fight for independence from colonial rule as a supporter of civil rights, women's emancipation, and anti-imperialist beliefs. She earned literary fame for her poetic works and is affectionately called as the "Nightingale of India."
Video- 1: Sarojini Naidu appeared in the Hindi version of the Tamil film Meera (1945) to introduce M.S. Subbulakshmi to the North Indian audience.
Courtesy: National Film Archive of India
Video- 2: Sarojini Naidu Greeting Americans In 1928
Courtesy: Brut India
---