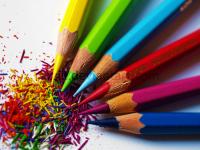 With its open access policy, Creation and Criticism (ISSN: 2455-9687) offers an easy access to the e-contents for the reader who can enjoy reading while sitting in any corner of the world. Its main motto is to spread knowledge across the globe. Hence, it supports Open access way of knowledge and provides the facilities that may be helpful in spreading knowledge.
If the reader wants to get the print out, he is free to give the print command, select portrait layout, colour, letter papersize, default margins and the option of headers and footers with background graphics.
The articles, books reviews and other contents are HTMLform. If the reader wants to download the contents, he/ she can download it free of cost to view it offline. Hence, CC provides the facility to easily download the PDF file of any article/material published in its web portal. The contributor, researcher or reader can create the PDF file himself or herself. He/She is required to give command on his computer: Ctrl+P, a shortcut key most often used to print a document or page. Then a preview window would pop up. Now click on destination and select SAVE AS PDF. Before saving the PDF also check other settings (select paper size- A4; select options- Header and Footers and Background Graphics). Now click on SAVE button and get the material easily downloaded to your computer and view it offline at a suitable time.