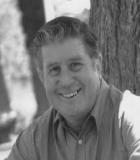 In Memorium

---
Paddy Martin: A Messenger of Love, Nature and Spirituality
---
The poet said to live life fully,
don't run to death's embrace,
the poet said he loves us,
and you could see it on his face. (Did The Poet Speak?)

Messenger of love, nature and spirituality, Paddy (Patrick) Martin (1947-2011) always believed in vigorous life and its vibrant journey on earth. He knew it well that death was not an obstacle to the eternal flow of soul. Death is only a stage of the endless journey of soul in the universe. Therefore, he always meditated on one thing in his life— 'Arise, awake and stop not till the goal is reached' (Swami Vivekananda).
Paddy was born in Orange, a small country town in Western New South Wales of Australia in 1947. When he was three years of age, his mother died making his father shocked and drunken. After thirteen years of his mother's death, his father also died leaving him homeless and dejected. At age sixteen Paddy moved to the large city of Sydney and due to family circumstances found himself living on the streets bringing about a lifelong passion for social justice, freedom and fraternity. In Sydney, he was got married with Mary (Martin). Meanwhile, he left Sydney for Delhi (India) and stayed here for about six years. His stay in India made a big impact on his personality as he absorbed the healthy values of Indian culture and spirituality, particularly the teachings and preachings of Mahatma Buddha— much of his poetry reflect this period of his life. After that he went back to Sydney to fulfill his duties and responsibilities to his family and nation.
Paddy Martin began writing poetry as a child and was first published in the local newspaper when he was eleven. His poetry has been acclaimed worldwide, especially his Ancient Poet Series and the Conversation Series. His poems are also collected in 'A String of Words' (compiled by Marie Shine and published by Prakash Book Depot, Bareilly, U.P., India in 2010), which was released at Poetry Venue in Sydney in the presence of more than 75 poets and intellectuals of the city.
Having a passion for painting and editing, he was running an online magazine for creative artists and literary readers. He was also the role model for many young poets and writers (including me) of the world. At the age of sixty four he got the severe stroke of paralysis, admitted to the hospital, went into coma, recovered after a few months of treatment, again suffered with the stroke and died on Feb 04, 2011 in Sydney. On his death more than three hundred poets and writers wrote poems and made positive remarks in his memory on internet— a magnificent message of his reputation and acceptability as a giant poet and good human being among the scholars of the world.
---
An Endless Journey
I have found life to be a series of first steps on a journey, but where are we going?

I don't really know… to an end? Or perhaps to a beginning!

I used to think I had come a long way on this journey, and then I discovered I had only taken the first step. I thought I knew exactly where I was headed and found myself in unfamiliar surroundings.

Youth was a collection of crossroads and bridges, as certain as I was I still took the wrong turn, and in my recklessness too often burnt those bridges.

In the planned "Settle Down" years I found myself wandering the far corners of the Earth, a nomad with an aching heart for home.

As the Winter approached I found a garden and here I began to understand that each step was the first step. I saw the flowers that bloom in the human heart and the beauty of man's ability to love and be loved by a fellow human being, I had arrived at the first step of an endless journey and I had no need to know the destination.

In the Winter I found the Spring of my being and a Summer that lit up my soul and so now I take the first step into the Autumn of my life's content and I find the greatest thrill has been that I have shared this endless journey with so many others.
Paddy Martin
www.poetfreak.com
16th January 2011
---
Forward to The Paddy Martin Fellowship (Poetry Series)
Let me say thank you, from the bottom of my heart, for all the messages of condolence and the extraordinary tributes that you have afforded my late husband, Paddy.
Where does one start when describing my Paddy, perhaps with the three elements that best defined him?
His support system and his anchor.

His love of nature, this is where he developed his spirituality.

His poetry and other poets these were his oxygen towards the end of his life Paddy breathed poetry.
Paddy Martin the poet is a profoundly interesting study. He had next to no formal education and came from an extraordinary dysfunctional family, yet, from a young age, was writing prose and poetry way beyond his years and the extent of his learning.
I fell head over heels in love with the little boy and my friends all told me I was marrying him for all the wrong reasons, none could tell me what all the right reasons were, the truth is no other girl I knew got a poem instead of a card on birthdays, Christmas and Valentines and no-one else wrote love poems like my Paddy.
I lived through the dark years of his addictions, his depression and his long crawl out of these black holes. I sat with him through three days of hallucinations where he saw walls falling down, spiders crawling all over him and bats flying through the ceiling. I thought he was going to die, but he never did. Three days later he wrote the first draft of 'The Garden' and he was still trying to perfect it right up until his death. I watched him write monumental works like 'The Ancient Poet' and 'I Am The Poet' in less than half an hour and other then correct a spelling error or a typo never touch them again but he was always trying to 'fix' 'The Garden'.
It was not until he survived his addictions did I, or anyone else for that matter find out about the rape he had endured when he was eleven years old. He sought expert help over three years in an effort to put this behind him. Paddy spent many, many hours on the streets and in shelters talking to men who had also experienced rape or molestation as children, and urged them to seek help to overcome the mental anguish they may still be suffering. Most didn't or couldn't, but some did and they would meet Paddy for a coffee or ring him 'just to have a chat'. To be around Paddy after these interactions was to be in the realm of great joy.
Paddy climbed many mountains in his life none greater or more painful than the loss of our daughter Trish. I never realized how much inner strength my husband had until then he not only climbed out of the deep depression of grief but he dragged me kicking and screaming up with him.
I hope in some small way this note gives a little more insight into the man you knew through his writings. By the way he would be tickled pink to know you refer to him as 'The Poet'. He would be embarrassed to admit it but he would none the less be tickled pink.
May the God of your own understanding bless you and keep you safe, well and happy and thank you again.
Mary Martin
W/O Paddy Martin
March 2011
---
Five Poems of Paddy Martin
---

1. Did The Poet Speak?
Did you see the poet?
Did he pass this way?
Did the poet speak to you?,
What did the poet say?

The poet said to dream,
'tis dreams that make you strong,
The poet said to admit your faults,
whenever you are wrong.

The poet said to stand together,
yet apart enough for each to grow,
love and trust your children,
enough to finally let them go.

The poet said wear life loosely,
share with others what you own,
learn to laugh at troubles,
and you will never be alone.

The poet said to live life fully,
don't run to death's embrace,
the poet said he loves us,
and you could see it on his face.

(c) 09/04/2010
2. Eternally Reborn
The butterfly and the bee pollinate,
the unknown flower of memory,
then fly off through the gaps,
of the spiders web into the blackness,
of the vast midnight of the mind.

Words shower down into a torrent,
that falls upon a bewildered numbness,
remaining incoherent, they flow on,
into the stream where perhaps a child,
will gather them and weave them into a melody.

Slowly the poet slides away, unnoticed,
into the mist of time and unconsciousness,
Hidden deep within the flower bed of memory.
an unknown flower not yet pollinated,
still waiting in the realm of the midnight darkness.

In the child's mind the sun shines brightly,
as she brushes the words she has taken,
from the stream of life, with the days light,
The poet breathes, renewed and alive.
14 January 2011
3. A Flower Growing Without a Name
Through the shattered pane,
of a broken window,
I look out and see a fragment,
of a day that was, but is torn.

A flower growing without a name,
in the ever shifting garden,
of my minds vague mirage,
it's petals crumbling into dust.

The image of what was,
now drifting in the lake of time,
the ripples distorting it's features,
as it disappears beneath a lily pad.

Clouds racing across a blue sky,
searching in vain for the sunset,
weeping for that which they have not found,
As I retreat to hide within the spiders web.

4th January 2011
4. Twilight
The old man sat somewhere twix bemused and bewildered,
Staring out at the mist that lay upon the puse horizon of twilight.
Horace, the brown and white dog with the shaggy coat,
came and curled himself around his masters feet,
The old man's hand fell upon the dogs faithful head,
gently he stroked the dog, yet without sentiment,
but rather with a sense of habit, formed by years of ritual.
And so each day he sits and awaits the coming twilight.

21st December 2010
5. Dear Expectation
Dear Expectation,

What can I say to you,
that you don't expect to hear.
You seemed to have had me covered,
every step of the way so far, my dear.

How many times have I been left,
languishing in total despair,
Thinking things were a certain way,
but never seeing you hiding there.

How about the girl who thought,
I was her knight on a white horse,
and I turned out to have clay feet,
you laughed you head off, of course.

I fell in love with "The girl next door",
How wonderful it was all going to be,
only to find out her other seven boyfriends,
all laughing and they were laughing at me.

All those millions in the lotteries,
All those none home run hits.
No, Expectations, I've had enough,
I think it's time to call it quits.

(c) 5th November 2010.
---
I, Abnish Singh Chauhan, with the team of Creation and Criticism pay my sincere tribute to this messenger of love, nature and spirituality. May his soul rest in peace!
---
Facebook Comment:
Dear अवनीश सिंह चौहान, as I read your wonderful tribute to our dear and beloved poet friend Paddy Martin, tears welled up in my eyes, your words touched a sacred spot in my heart which has only once been touched before. You encapsulated everything in your dedication that is the Paddy Martin we had known and grown to love. Paddy's life was not an easy one, as you have so excellently depicted, dear Abnish. Yet, Paddy helped everybody whom he met in life, who needed his help. He was a people person, with a personality which was strong, but loving. His spirituality was so evident, not just in his poetry but in how he lived his life. He adored his lovely wife and family and he was their idol.
I feel certain that Paddy's time spent in beautiful Mother India, the home of spirituality, touched his soul for the better and helped him to progress spiritually on his path of life. His added five poems are a joy to read again! Paddy lives on in the hearts and minds of all of those who knew and loved him. He will never be forgotten as long as we live. He was a giant of a man and a silver tongued writer. God bless our dear friend Paddy and grant him a seat in Heaven close to God, he so deserves it.
THANK YOU for sharing your wonderful accolade to Paddy, dear Abnish. I salute you for the outstanding job you did. It was a great privilege to read and also a great joy!
Gratitude with Blessings always, dear friend.
MARIE SHINE
Creation and Criticism FB Group
17 July at 22:30
---