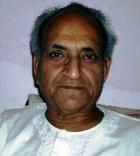 Navgeet– The New Lyric Poetry of Hindi
---
Kumar Ravindra
---
Hindi lyric poetry came of age with the advent of 'Navgeet', the neo-lyrical movement, starting with the lyrical poetry of Suryakant Tripathi 'Nirala'. It was he who gave a new dimension to modern Hindi poetry by insisting on liberalising the control of chhandshastra or strict classical prosody. His very famous poetic line 'Nav gati nav lay taal chhand nav' i.e. new movement, new rhythm, new sound and metrical pattern became a kind of prescription for the upcoming generation of the post-Chhayavaad poets. Some among them took to a totally liberated poetry, completely departing from the earlier tradition of poetry, observing all the rules of and within the framework of Chhandshastra as enunciated by the Ritikaleen Acharyas and carried over with elan by the Dvivediyugeen poets like Rashtrakavi Maithilisharan Gupt, Makhanlal Chaturvedi and the Chhayavadi poets like Prasad, Pant and Mahadevi and their other contemporaries.
Sachchidanand Hiranand Vatsyayan 'Agyey' started Pryogvadi or experimental poetry in Hindi. This genre of poetry was later known as 'Nai Kavita' or new poetry. He insisted that new poetry need not observe any rules of prosody. Actually this kind of poetry was inspired by the Verse libre movement of France and England and took Hindi poetry to a direction which, in a way, was un-Indian. Nirala, who had been the source of inspiration and who had experimented with the liberated genre of poetry by his poems like 'Voh todti patthar' or 'Voh aata / do took kaleje ke karta / pachhtata path par aata' etc., returned to the lyrical form in the later part of his poetic career and gave impetus to a new experimental kind of lyric poetry, which later acquired the nomenclature 'Navgeet'. In the beginning, there was no contradiction between these two parallel movements of Hindi poetry, both trying to enrich the fabric of modern Hindi poetry with their experimental approach. But at a later stage, there started a kind of rivalry between the two genres, which resulted in a most unfortunate twisted approach to the study of contemporary Hindi poetry. 'Agyey's followers tried to reject all poetry written in lyrical form and thus obstructing the normal growth of Hindi poetry. Unfortunately, the schism has continued for over half a century and still vitiates and besets the global vision of Hindi poetry.
The term 'Navgeet' came into official circulation with its written and printed use for the first time in 'Gitangini', a collection of Hindi lyric poems, edited by Rajendra Prasad Singh of Bihar. The collection came in the year 1958. Eversince the new kind of lyric poetry has been known as 'Navgeet'. The collection was not a representative one and contained a lot of fallacious statements, but it must be given credit for giving an identity to a new trend in Hindi lyric poetry. In 1964 came 'Kavita-64' edited by Om Prabhakar, a rising Neo-lyricist. This gave further impetus to the new voice in lyric poetry. And then came in 1969 another good collection of modern Hindi lyrics titled 'Paanch Jod Bansuri' edited by Chandradev Singh. Divided into five sections, this collection covered the growth of modern Hindi lyric poetry with special focus on contemporary Hindi lyric. Many of the contemporary Navgeet poets were present in that historical collection. From 1969 to 1982 it was a period of silent but rightful and rich growth of 'Navgeet'. It continued to vibrate and grow in the various remote corners of the Hindi heartland despite the stiff opposition from the 'Nai Kavita' clan. It was, in a way, good for it as it got wide-spread and deep-rooted in the poetic psyche of the whole Hindi-speaking area and thus becoming truly representative. It emerged from the limbo as a powerful genre with the publication of the three-part collection of 'Navgeet' edited by Dr. Shambhunath Singh. The three parts of this collection, titled 'Navgeet Dashak' Part-I, II and III, came in the years 1982, 1983 and 1984 respectively. This mega-collection contained ten lyrics each of thirty Navgeet poets plus their statements and bio-data. All these thirty poets, according to the Editor Dr. Shambhunath Singh, truly and faithfully represented the contemporary trends in Hindi lyric poetry. The writer of this article was also among them.
In 1984 came another anthology of Navgeet, titled 'Yaatra men Saath-Saath', in which ten Navgeet poets were included, some of them from the Dashak collection and some not from there. And then in the year 1986 Dr. Shambhunath Singh brought out a mega-anthology of Navgeet titled 'Navgeet Ardhshati'. This was an anthology of fifty years of Hindi lyrics demonstrating the new trends as they started and as they emerged and came to fruition till date. It was certainly a historical collection. With the arrival of significant anthologies, books of criticism on Navgeet and web publications by Dr. Dr Suresh Gautam, Dinesh Singh, Nachiketa, Virendra Astik, Rajendra Gautam, Nirmal Shukla, Radheshyam Bandhu, Dr Ranjeet Patel, Dr Omprakash Singh, Dr Mahesh Diwaker, Madhukar Asthana, Dhananjay Singh, Poornima Verman, Anil Janvijay, Jagdish Vyom, Abnish Singh Chauhan, Ramkishore Dahiya, Saurabh Pandey and Rahul Shivay created a positive atmosphere for a rapid growth and recognition of Navgeet. Simultaneously came individual collections of Navgeet by a large number of poets of India establishing 'Navgeet' as an independent genre. It also proved that the charge of Agyey and his ilk that lyric was incompetent to give expression to the modern sensibilities and thus has no relevance in modern and contemporary situations also become futile. In fact, it has been proved by 'Navgeet' of today that owing to the prosodic discipline it is more suited to the expression of today's realities. It has been found that the experiments of language and diction and poetic expression, introduced and adhered to by the prose-poetry of the middle of the last century, can be more effectively conveyed through the new lyrical poetry or 'Navgeet'. As far as the changing emotional concerns of mankind in modern times are concerned, they are also better expressed through the discipline of verse i.e. rhyme and rhytm.
Rhythm is a very natural and normal phenomenon in all the biological i.e. physical as well as mental activity of man. All our actions are bound by an unnoticed and unrecognised rhythm. In different emotional and mental states it acquires separate forms and images. Verse is more suitable and nearer to this ever-flowing current of rhythm in man's responses to the outside world. As far as the expression of thought in poetry is concerned, it is always expressed in emotional images, through which the complicated process of thinking acquires 'a local habitation and a name'. The logical shape of arguments in thinking is converted into emotional images. The surface value of thinking is changed into a deeper emotional experience. The element of surprise, which has been one chief characteristic of all poetic expression in all times, is better served by the discipline of versifation. 'Navgeet' is thus more in tune with the poetic expression of ideas and thoughts.
The contemporary poetry, thus, is a rich tapestry of a variety of poetic genres, woven around the complex existence of today. It includes both the verse-poetry and the prose-poetry. Actually these two varieties of modern poetry are not in contradiction of each other. In a way, they fulfil each other. Their concerns and understanding of life and their world-view are the same and even their style and presentation are not much in varriance with each other. The only difference is that of prosody.
Social responsibility has been one main concern of poetry all along the ages. Navgeet also adheres to it. Social situations today, specifically in India, are in a state of disarray. Today we face a world beset by a mad meaningless race for merely personal advancement and that too in the material field. The other aspects of human personality, which made him a socially responsible citizen of the world, have been set aside in the new programme of today's civilization. The demonic mad rush for material advancement has reduced man to the level of a mere cog in the gigantic juggernaut of capitalism. Supra-advanced market-oriented economic structure of today's world has created an inhuman social structure in which the sense of social responsibility has been severely damaged. Wide-rampant corruption in the body politic of every country and the world as a whole has destroyed the very foundation of human society. Navgeet stands in opposition to this situation. The individualistic tendencies require to be made complementary to the social values; literature has to play a sheet-anchor role in this sphere. Navgeet is deeply concerned with all these issues of today. It has tried to re-establish a rapport between man and man, which seems to have been lost in the past half a century, by emphasising on the basic life-giving values of manhood i.e. charity, goodwill, companionship, social responses, etc. .
There are certain norms which define the Navgeet of today. In a conference held in Varanasi, Uttar Pradesh, India in the year 1986 the defining features of Navgeet were discussed and then certain norms were set. They are – (i) Rhythm and adherence to the elements and norms of prosody with freedom to experiment (ii) Sensitivity– an emotional approach to experience (iii) Communicability and simplicity (iv) Imagery-based expression (v) Adherence to the commonplace, factual and real experience of life (vi) Adherence to the cultural ethos of India and Indianness (vii) Acceptance of a humanistic approach to life and human emotions as life-giving energy. (viii) Acceptance of modernity and universality with a strictly Indian ethos. Now these are the very qualifications by which we can sustain life in our contemporary world. The Indianness, which is being endangered by the onslaught of a crass materialistic international market economy, can be sustained by adherence to these values only. The crisis which we are facing today is the crisis of identity. We are fast becoming a clone of the western culture. The cultural invasion of the east by the powers of the west is destroying the cultural identity of India. This has to be countered by a revival of our cultural milieu. 'Navgeet' is indirectly resuscitating the cultural ethos of India.
It is more than fifty years now that the term 'Navgeet' has been in official circulation. During its long lone journey of three generations now it has acquired the status of an independent poetic genre. Thanks to its rejection by the 'Nai Kavita' movement, it has acquired a tone of surety and confidence, which speaks of its maturity. The poets who took to 'Navgeet' and made it an instrument of modern sensibilities are in hundreds, but the main among them are – Shambhnath Singh, Thakurprasad Singh, Ravindra 'Bhramar', Umakant Malviya, Virendra Mishra, Devendra Kumar, Ramesh Ranjak, Bhagvan Svaroop 'Saras', Naeem, Neelam Srivastava , Shivbahadur Singh Bhadauriya, Ramchandra Chandrabhushan, Devendra Sharma 'Indra', Shrikrishna Sharma, Shrikrishna Tivari, Mukut Saksena, Vidyanandan Rajiv, Kishore Kabra, Umashanker Tivari, Amarnath Srivastava, Satyanarayan, Gulab Singh, Anoop Ashesh, Ram Sengar, Maheshvar Tivari, Kumar Ravindra, Nachiketa, Shanti Suman, Virendra 'Astik', Kunvar Bechain, Mayank Srivastava, Vishnu Virat, Rajendra Gautam, Buddhinath Mishra, Dinesh Singh, Shyam Nirmam, Radheshyam Shukla, Isaq Ashq, Mahesh Anagh, Vijaykishore Manav, Shatdal, Udbhrant, Brijnath Srivastava, Yogendra Dutta Sharma, Vinod Nigam, Ashvaghosh, Harish Nigam, Madhukar Asthana, Nirmal Shukla, Radheshyam Bandhu, Vinod Srivastava, Ramnarayan Raman, Kumar Shiv, Dr. Suresh, Madhukar Gaur, Shachindra Bhatnagar, Dhananjay Singh, Sheelendra Kumar Singh, Shyam Narayan Mishra, Shiv kumar 'Archan', Yash Malviya, Ramkishore Dahiya, Shailendra Sharma, Vinay Bhadauriya, Ramakant, etc. Barring a few, some of whom died and some others who took to other genres of writing, almost all these poets are still actively involved in the growth of 'Navgeet' as a representative poetic genre of contemporary poetry scene. Besides these, a whole new generation of young 'Navgeet' poets has come up in recent times who have been making significant contribution to its growth and enrichment. Among them Manohar Abhay, Purnima Verman, Dinesh Prabhat, Jagdish Vyom, Jagdish Pankaj, Sanjay Pankaj, Manoj Madhur, Pankaj Parimal, Bhuvaneshwar Upadhyay, Yogendra Verma 'Vyom', Abnish Singh Chauhan, Avnish Tripathi, Ravishankar Mishra, Rahul Shivay, Shubham Srivastava, Chitransh Baghmare, etc. have come of age and require special attention for their contribution to Navgeet, both as its creator and critic. The prolific use of internet media by this generation of Navgeet poets for sharing and discussing the virtues and problems of the contemporary Hindi neo-lyric, has inspired a whole horde of its readers and admirers. A large number of websites and internet magazines, among which Anubhuti, Kavitakosh, Hindi Samay, Hindikunj, Pratilip and Poorvabhas call for special mention, have also come up in the last one decade. This makes the current Navgeet scenario very rich and interesting as also elaborately challenging too. All this augurs well for the future of this powerful and expressive genre of modern Hindi poetry. It has slowly but surely gained momentum and has been introduced in the syllabi of M.A. Hindi teaching in many universities. In the UPSC examination also it has been given a place.
Thus, we find that Hindi Navgeet has come of age. It has carried over the tradition of Kabir and Nirala to new horizons and has re-discovered the magical and mystic connotations of the 'word' without divorcing it from the common-place significance of day-to-day usage. It has certainly given a new dimension to contemporary Hindi poetry.
---
About the Author:
Kumar Ravindra is a well-known bilingual poet and critic of modern India. He resides at Kshitij, 310, Urban Estate-II, Hissar-125005 and can also be contacted through e-mail : kumarravindra310@gmail.com.
---